A mighty earthquake shook us awake at midnight while we were tucked us in our bed. The bed shook, the house rattled, but luckily no damage was sustained in our home. Although the quake was centred down in the South island, the effects were felt over a large part of the country.
Luckily, loss of life has been minimal, but there has been a lot of damage to the roads and rail system in the South Island. All this damage will take quite some time to put right.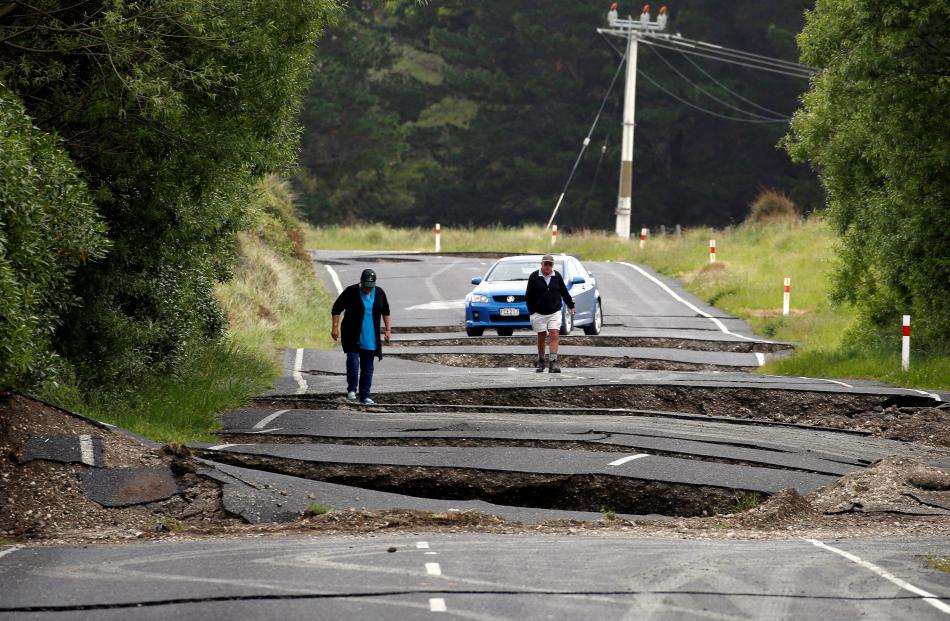 Now GeoNet has confirmed it was in fact a quake collision, and they say: "Our reports indicate that the combination of these two quakes lasted two minutes, with the most severe shaking at around 50 seconds. It was widely felt throughout both the North and South Islands. It looks like one was a strike-slip and the other was a thrust fault."
Scary stuff indeed. Our thoughts go out to all those who suffered damage to homes and property.